How to Build Your Homestead Business and Promote It the Right Way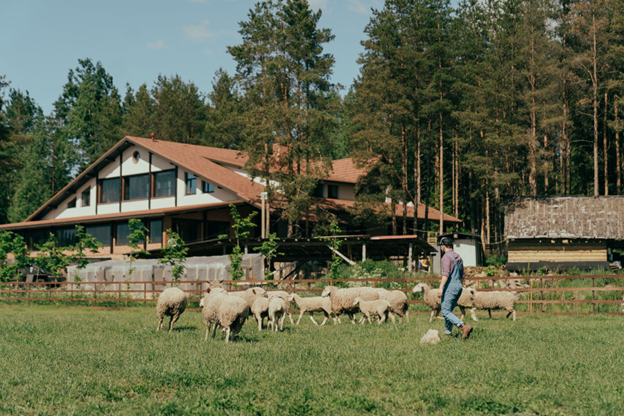 Image Source: Pexels
How to Build Your Homestead Business and Promote It the Right Way
Whether you're planning to supplement your income or make a full-time living from working on the farm, starting a homestead business is the way to go! While some states have more homesteads than others, every state government across the country supports homestead businesses. In this article from Easy Time Clock, we'll give you an overview of how to start your homestead business, including tips on creating your brand, marketing your products, and managing the business.
Hone in on a Product
Selling products is the go-to business strategy for most homesteaders. The best approach is to choose a product that is easy to produce and scalable and has a growing demand among customers. Some product ideas to consider include:
Eggs and poultry items
Honey
Milk and other dairy products
Additionally, ThinkTyler notes that you'll need to keep in mind the number of customers you can realistically serve. Promoting a new business is important, however, once orders start flowing in, the supply will need to hold up as well. Disappointing first-time customers can turn them away forever, hence be realistic about your production capacity and start small.
Create a Unique Brand
While the product will be the star of the show, your brand will be what pulls customers to the business, as reported by Strategy Marketing Agency. Having an established brand makes it easy to achieve brand awareness among a large group of customers and outperform competitors. Creating a unique brand will involve:
Designing an aesthetic logo and a tagline that accurately represents what your business is about.
Creating a good-looking, functional website for promoting products, educating customers, collecting user data, and making sales, according to TheeDigital.
Including images of yourself, the farm, and produce on all promotional materials. Customers love to know where their products come from, and these images will help to create a connection with them and develop a loyal following.
Market Your Products
Once you have decided on the product(s) and brand positioning, it's time to start marketing your products. In this section, we'll focus on the two main ways to promote products:
Online Marketing
The great thing about marketing online is that there are numerous free tools at your disposal. Use social media to get the word out about your business and drive traffic to your website. Create SEO-optimized blog posts about your products and topics relevant to your target audience.
The key is getting the word out about your business to as large a group of consumers as possible. This includes friends and acquaintances you may have lost touch with. Chances are good that your old school chums are spread far and wide these days. Consider reconnecting with them and updating them on your new venture — you never know where it could lead!
Additionally, social media platforms provide you with customized data panels that include details regarding customer engagement rates, likes/dislikes, purchase behaviors, and more that can be used to create better marketing campaigns.
Tapping into your client base through digital marketing also means that you can get feedback from a wide group of people. And customers love to know that their opinions matter. So, create a simple survey and entice your recipients with a survey study gift card. Whether you reward everyone who completes the survey or hold a drawing, the allure of a reward will be a great incentive for participation.
Offline Marketing
Offline marketing is another useful medium to reach potential customers. One tried-and-tested tactic is creating a brochure that showcases what your business has to offer. Brochures can easily be distributed among other local businesses to spread the word around town. Additionally, they can be put up on town boards or shared along with the newspaper!
Establish an LLC
As a business owner, along with the profits, you will reap all the risks as well. But there are things you can do to safeguard your money and property from business-related debts. Establishing a Limited Liability Company (LLC) will register the business as a separate legal entity – i.e., you (the owner) will not be personally liable for these debts.
While business-related assets can be seized or sold to repay debts, personal assets cannot. Additionally, after you learn how to form an LLC in your state, you'll find that it allows you to use business expenses as tax write-offs, helping you save significantly on your annual filings.
Once you're up and running, of course, you'll need to hire staff and pay them consistently and on time. This is where cloud-based Easy Time Clock is a big assist, as it makes time tracking comprehensive, accurate, and affordable.
Start Building Your Homesteading Business
Starting a homestead business can become a lucrative endeavor when done right. By creating a professional brand, marketing your products through various mediums, and staying organized, you'll increase your chances of success and establish a business that experiences consistent growth.
With Easy Time Clock, employees easily clock in and out with a computer, mobile device, or biometric reader. Reach out today to learn more by calling (405) 314-2436!