Small Business Tips for Hiring Outside the Company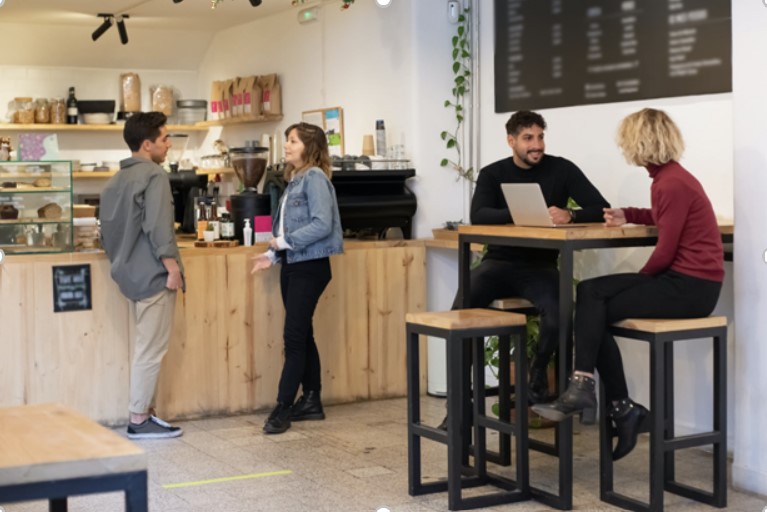 Contributed by guest author, Stephanie Haywood
Are you considering hiring outside the company? If so, congratulations on building a growing business that's ready to expand. This is a big but necessary step. The good news is that hiring additional support can alleviate some of the pressures of running a business and give you more time to focus on other aspects of your company. The trick is to find the right support team.
This blog will provide some valuable small business tips to help you make sound hiring decisions.
Freelancers versus Full-Time Employees Making the choice to hire full-time employees or freelancers can be a difficult decision. Start by assessing your company's needs. If your business requires only limited support, hiring a freelancer is likely the best option. Here's a look at the pros and cons of hiring freelancers over full-time employees.
Pros
• Less expensive. While freelancers often charge more per hour, you can still save money by only paying for the services you need and eliminating the need to pay payroll taxes and employee benefits.
• Scalable services Working with a freelancer gives you the freedom to scale the level of services provided up or down based on your company's needs.
Cons
• Less oversight. Since freelancers aren't employees, you'll have limited ability to oversee their work on a day-to-day basis.
• Not as loyal. Freelancers often work with multiple clients simultaneously, so loyalty to your company could be limited.
Tips for Hiring Outside the Company
Prior to starting the hiring process, be sure to assess your company's needs and determine exactly what type of supportive services your company requires. When advertising for a freelancer, you also need to be as specific as possible as to the type of skills and expertise you want. You should advertise your job posting in a variety of places, such as LinkedIn, Fiverr, and Facebook. You can use a Facebook ad template to create a great-looking ad graphic quickly. Finally, always check the freelancers' references, qualifications, and skills prior to making a final decision.
Hiring Alternatives
It's important to realize that full-time workers and freelancers aren't your only options. There are plenty of additional services that can provide the extra support you need as well as help you save time and money while you focus on building your business. For example, ADP offers small business support by handling the payroll process. Another online service, such as Easy Time Clock, can provide cloud-based time and attendance solutions through a variety of interfaces. Outsourcing these services can give you greater flexibility and avoid the need to hire freelancers or full-time workers at all.
Reevaluate Business Structure
If your business has grown to the point of requiring more support, now's the time to reevaluate its structure. While sole proprietorships or partnerships may be ideal for start-ups, growing businesses can benefit from incorporating. For example, incorporated businesses have access to limited personal liability, flexible payment options, and reduced tax rates. If you think incorporating your business is too costly, think again. Instead of paying hefty lawyer fees, use a formation service or file the paperwork yourself.
Learn More About Your Options
Don't limit yourself to just freelancers and full-time workers. Off-the-shelf solutions may provide the support you need without the extra stress of hiring. Easy Time Clock™ is a cloud-based time and attendance system that provides a comprehensive, accurate, and affordable solution allowing employees to clock in and out with a computer, mobile device, or biometric reader. For more information, please visit our website today!